So I clearly must be out of my mind, but as my first "blog project," I've decided to throw myself in to the One Room Challenge hosted by the lovelies at Calling it home. The goal of the One Room Challenge is to makeover 1 room in six weeks, while documenting the good, bad and ugly along the way. I first found out about ORC the day before it started, so I can tell you with 100% confidence that I will be flying by the seat of my pants on this wild ride.
When figuring out which room to conquer…and there are soooo many that need work….I wanted to go with one that would have the most dramatic result.  The choice was obvious: Butter's room. Butters (the vivacious 2 year old that lives at our house) sleeps in an acid trip wonderland of a room that we've been wanting to paint since we moved in. To be honest, part of me felt really guilty painting over it when we first moved in. Somebody clearly spend a lot of time creating this masterpiece.  However, it's been over a year since we moved, and it's time.  See for yourself: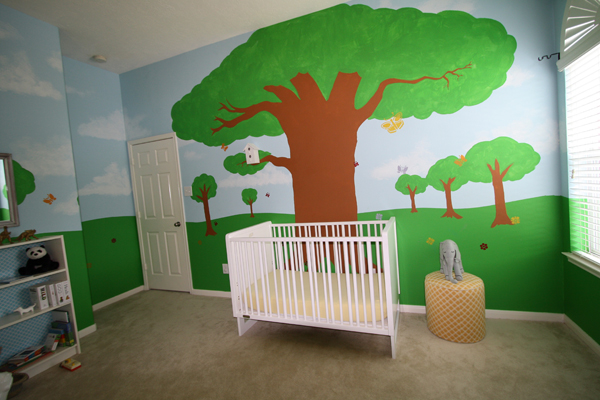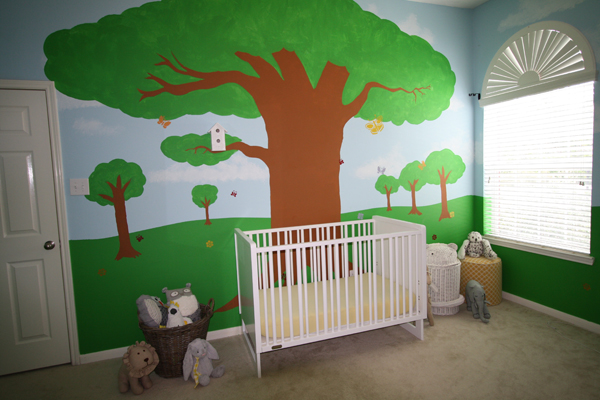 As I'm sure you can tell, these photos weren't all taken at the same time, but at least it gives you an idea of the space.
Here is our client for this project.  He is very particular, has strong opinions, and his tastes change almost hourly. This one might be a challenge.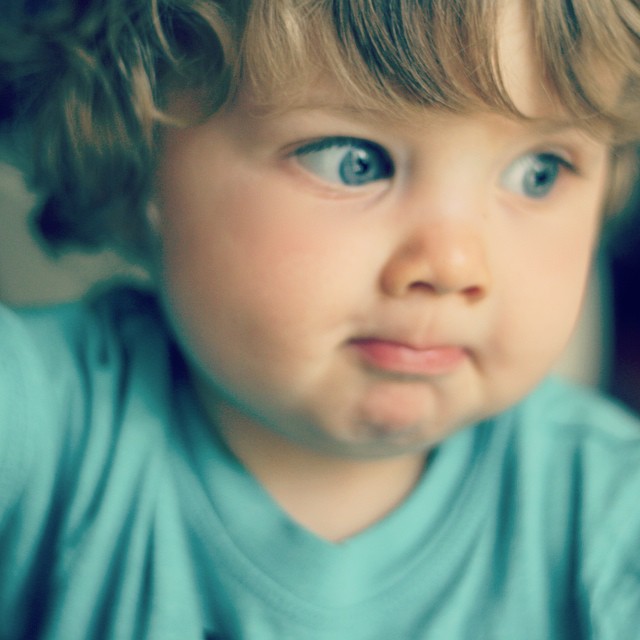 I've started gathering inspiration for this spankin' new room here are a few favorites.