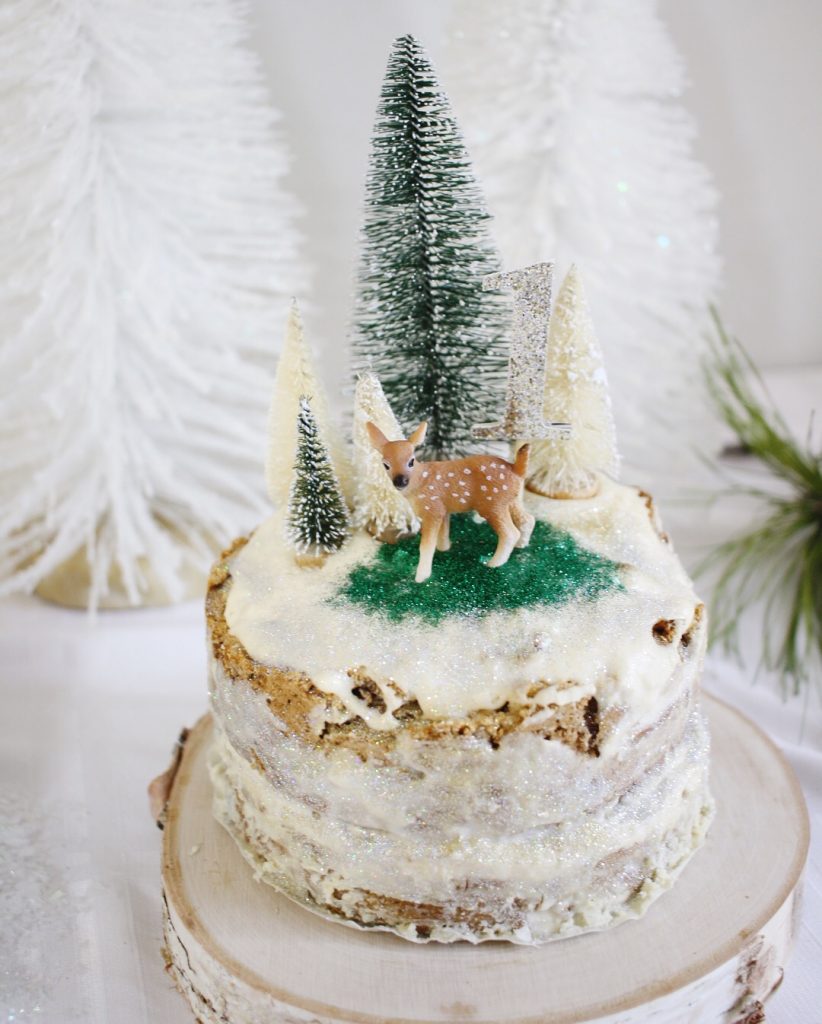 Winter Wonderland Sugar Free Smash Cake
We've had so many questions about Arlo's healthy-ish smash cake recipe, that I figured it was time for a post! I scoured the web and pinterest, and the one I found here is by far my favorite! Here is my adaptation based on what ingredients we had in the house.
*Quick note – the recipe below is enough to fill one 6″ round. The cake above was made with TWO 6″ round pans so we doubled the recipe.
Ingredients
4 or 5 ripe bananas
1/2 cup natural no sugar added applesauce
3 tbsp coconut oil (melted)
3 teaspoons vanilla extract
1 teaspoon baking soda
3/4 cups whole wheat flour (we used coconut flour)
3/4 cup all purpose flour – this recipe called for oat flour (grind rolled oats in blender, then measure) – but ain't nobody got time for that
1 teaspoon cinnamon
Disco Dust – we used green and iridescent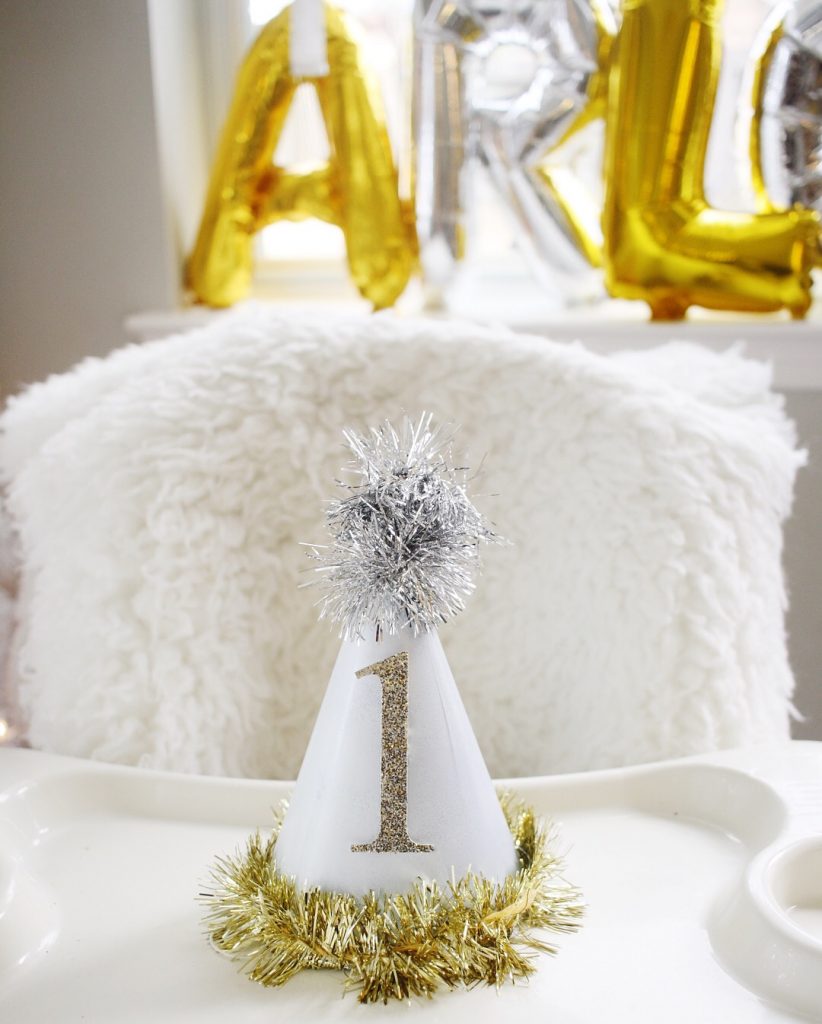 Directions
Mash the bananas in a medium bowl.
In a separate large bowl, mix the flours, baking soda, and cinnamon together.
Add the mashed bananas, applesauce, coconut oil, and vanilla to the flour mixture. Mix just until incorporated.
Coat your pan with oil.
Spread the batter into the bottom of the pans.
Bake at 375° for 15-20 minutes.  Check with a toothpick for doneness.
Cool the cakes before frosting.  If you used the 8″ or 9″ pan, then use an overturned smaller bowl to cut out small cake rounds.
Healthy No Sugar Cream Cheese Frosting
*dislaimer – I didn't have the best luck with this particular frosting, but you might. Even cooled, and blended with a hand mixer, I couldn't get the cheese smooth, and the frosting was very runny. If I did it again I would use less apple juice concentrate OR I would use the second frosting option below it.
Ingredients
1 cup (8 ounces) cream cheese
1/2 cup (4 ounces) no sugar added apple juice concentrate
2 teaspoons pure vanilla extract
Directions
Soften the cream cheese.
Whisk the cream cheese with the apple juice concentrate and vanilla extract until creamy.
Frosting Option 2 -Sugar Free Whipped Cream Frosting
Ingredients
1 c. milk
1 small box sugar free, instant pudding, any flavor
1 pt. heavy cream
Instructions
Whisk together pudding and milk. With an electric mixer
add cream and beat until stiff peaks form.