When Simple Truth asked us to try out some of their goodies with some crrraazy coupon deals, I really considered making a salad. Really I thought it through down to the dressing….but not for long. I found myself in the frozen food aisle, staring at the cutest little containers of organic ice cream, and I knew I needed to change plans.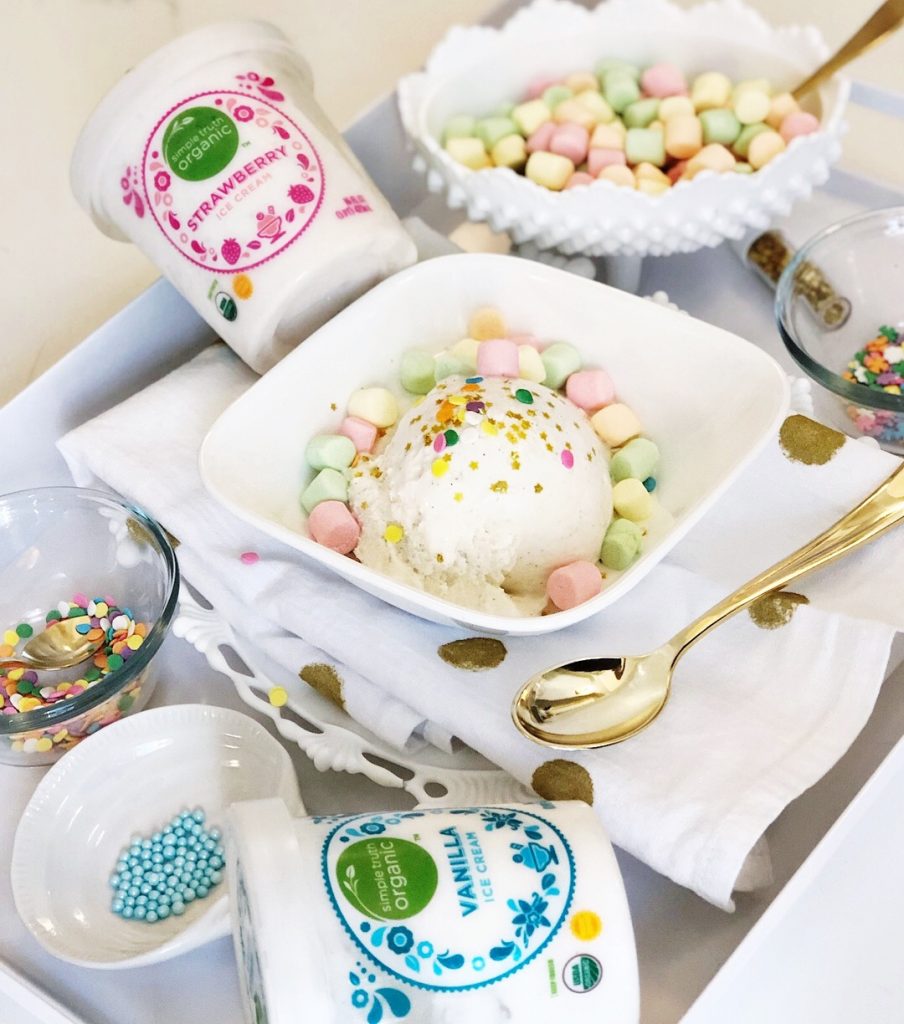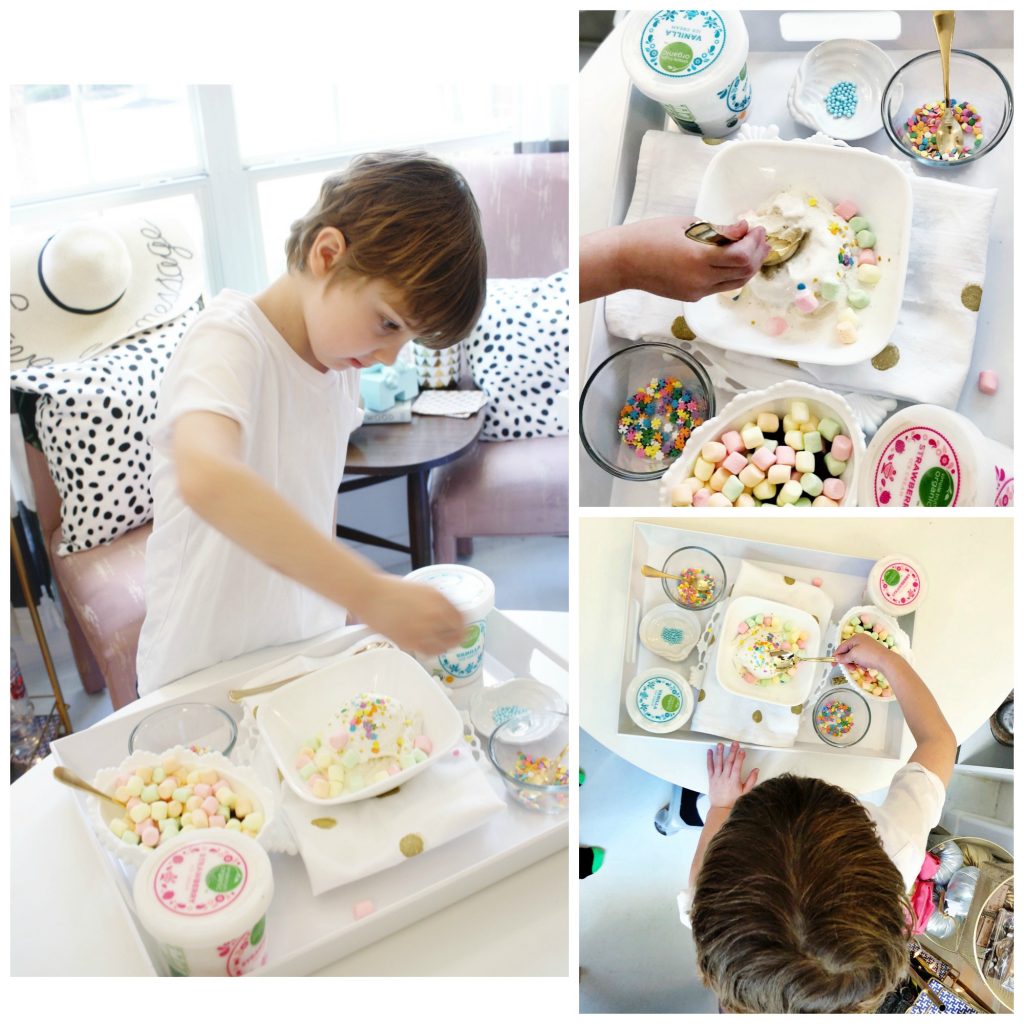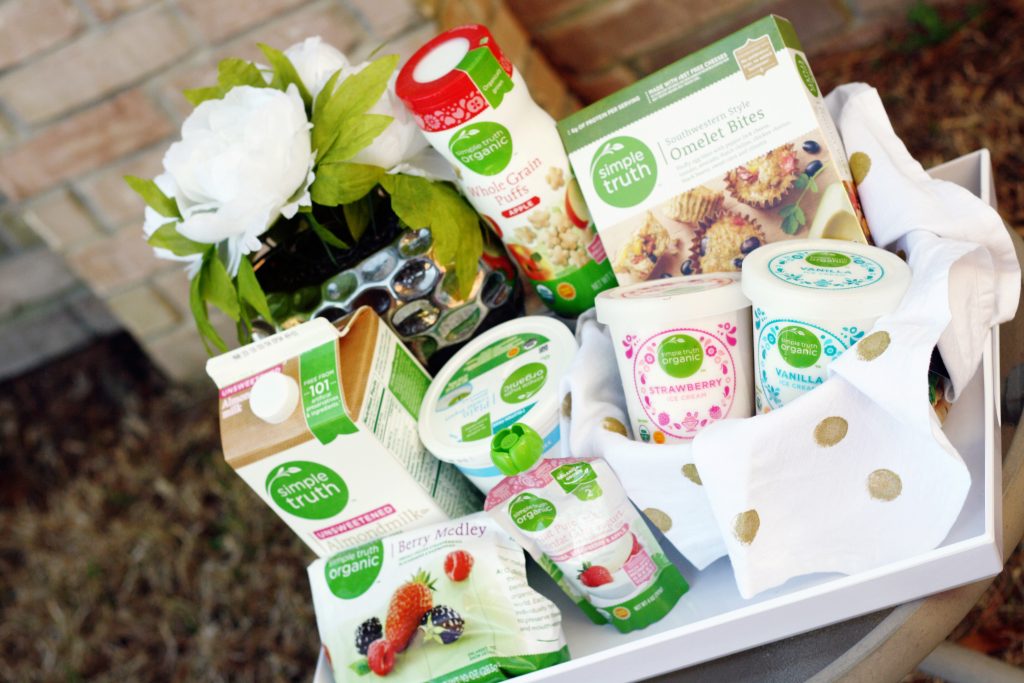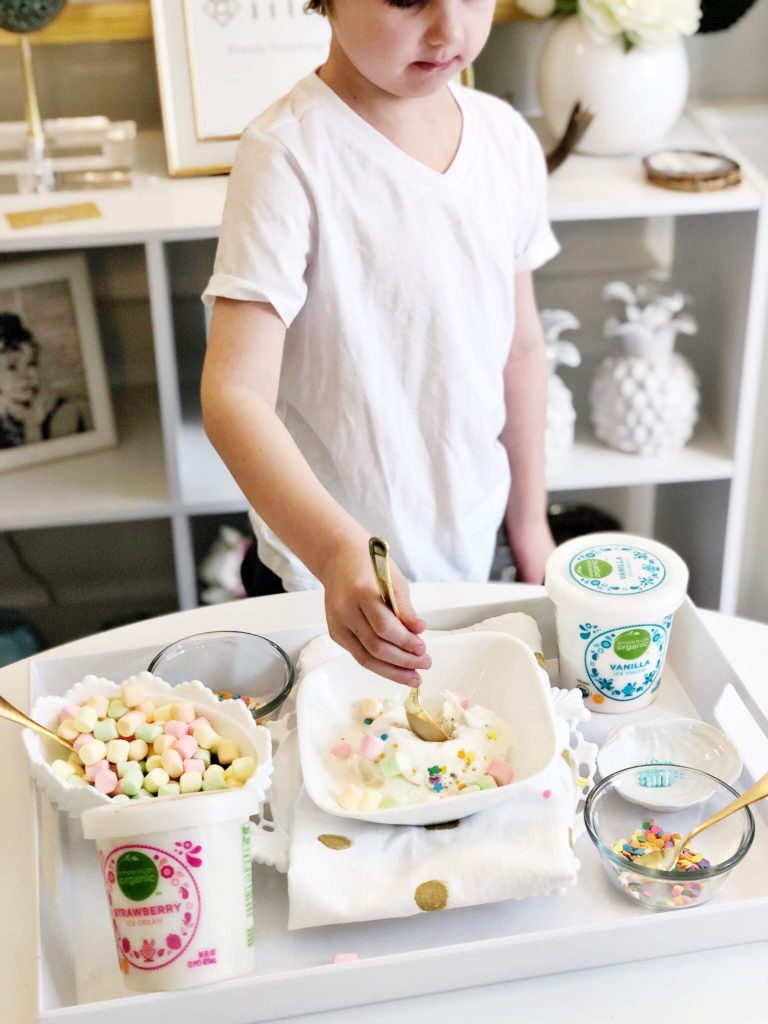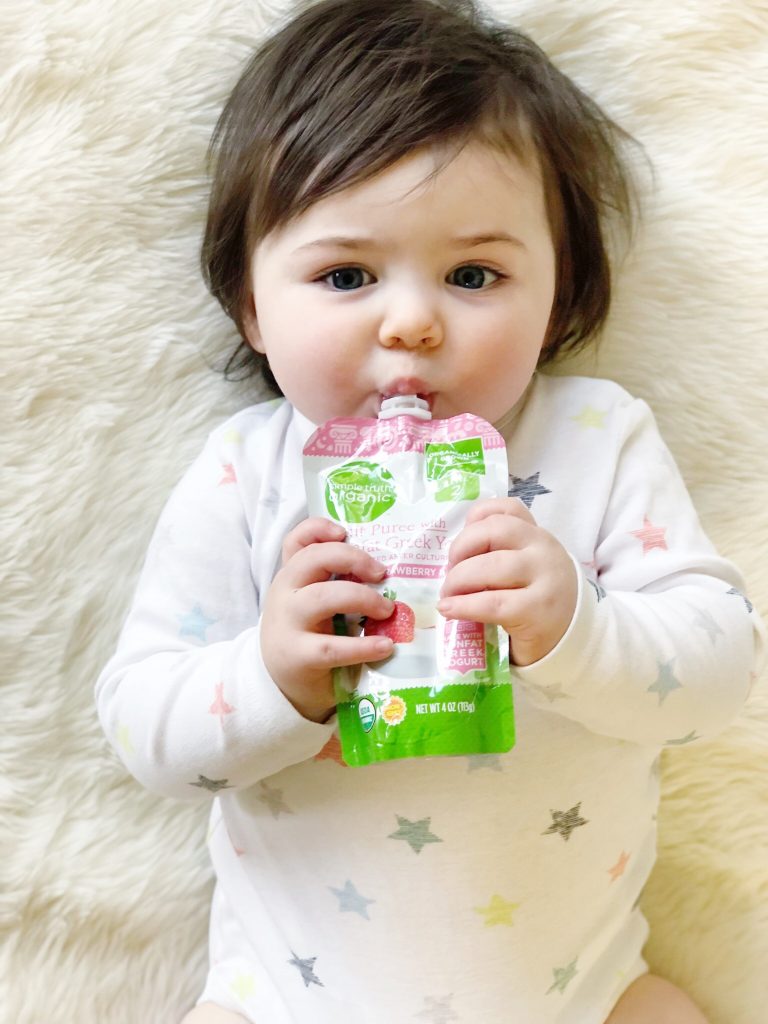 So we had the cutest ice cream party methinks the world has ever seen. We tried Simple Truth's Strawberry and Vanilla, and they were both scrumptious. I ended up eating the vanilla straight out of the container. And the pouches, Arlo cannot get enough of their Greek Yogurt.
Disclosure: We received samples from Simple Truth Organics in order to share our opinion about their products, but this isn't a sponsored post. All opinions are our own.