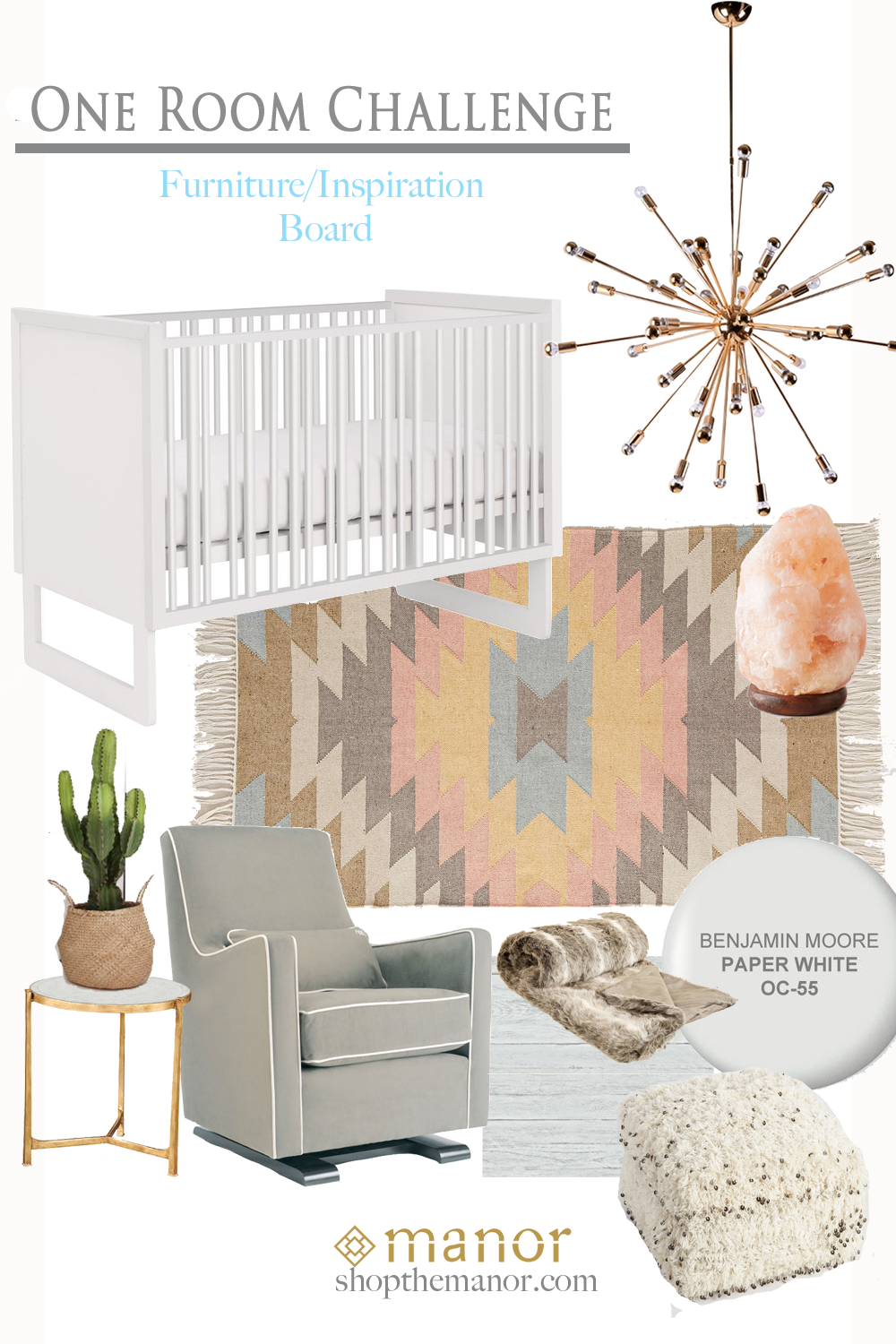 Well hey there boys and girls! So excited to be back for Calling it Home's latest edition of the One Room Challenge. We took a few seasons off from our first room transformation, and since another man human has arrived who is ready to move in to his abode, we figured this was a good opportunity to get our booties in gear, and get this room finished.
Above is our furniture/inspiration board for this little man's southwestern inspired, modern nursery with just a touch of glam…afterall, little boys can be fabulous too!! Since our last gentleman's room was very monochromatic and bold, we decided to go with a softer, more soothing palette this time around.
The only challenge thus far, the rug. I definitely want the room to reflect a southwestern vibe, but not be completely drenched in it. Ya know what I mean? I've been considering the rug above, or possibly the one below? Or something neutral and completely different..I have no idea…What do you guys think?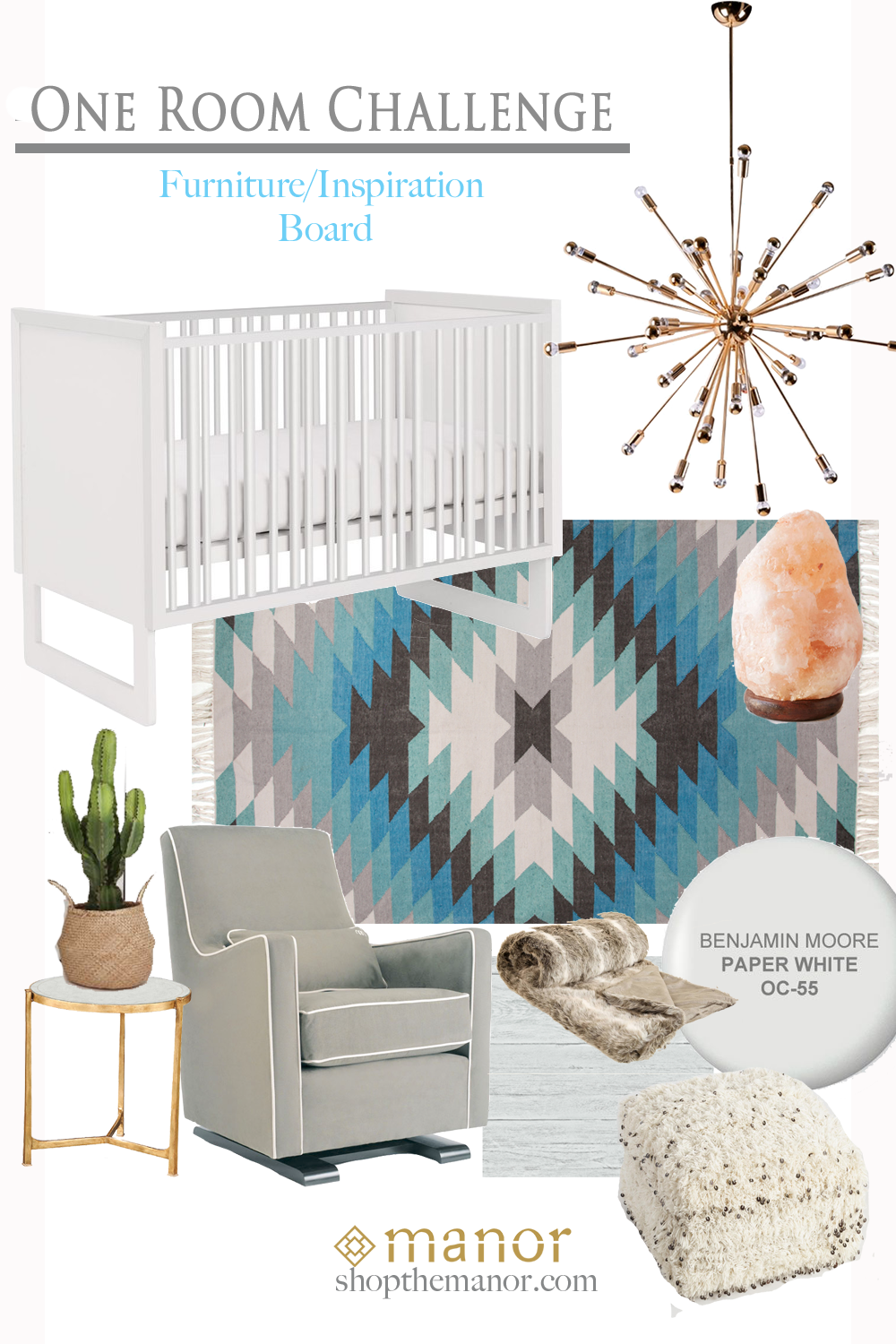 I'm also trying to keep the rug budget extremely low since I saw what happened to the rug in Butter's room over the last two years. Lets just say it has seen it's fair share of something that rhymes with schmeses.
Here is our TO DO LIST:
1. Paint, paint and more paint – next week I'll show you some of the before pictures, but to give you a hint: Under the Sea nightmare. We have an under the sea mural left over from the previous home owners, and though it is not awful (after all we left it for this long), it is definitely time for it to go. After testing out a few colors, we've landed on Benjamin Moore Paper White. I wanted something light and bright, but with a touch of gray, Paper white is the ticket. Unfortunately, I think the baseboards and ceilings will also have to be touched up, or completely repainted, so that is our first major hurtle. Luckily my significant other, whom we will from now on refer to as "Captain Goodtimes," has offered to take the reins on this one.
2. Shiplap – Okay, this one is looking iffy. We would reaaaallly like to have a gray white washed shiplap wall behind the crib. We'll be getting some estimates from our favorite contractor peeps to see if we can squeak this into the budget.
3. Chandy – we need to get a chandelier ordered asap and replace the current "nipple light" in the room. You guys know the kind of light I'm talking about.
4. Window treatments – 2 drapery panels, and some type of roller/roman shade that will block out as much light as humanly possible. I'll also be removing the current blinds that are starting to look a little icky.
Oh, and did I mention that there's another whole half of the room?? lol. Guess we need to figure that out as well:)
So far our source list looks a little like this….
Crib – Nurseryworks
Rugs – Wayfair and/or Overstock
Side Table – TBD
Glider – TBD
Moroccan Pouf – this one is from World Market, but found some fab ones at HomeGoods too
Sputnik Light Fixture – love this one, but hoping we can do a little $$ saving DIY..stay tuned